Request a Free Consultation
Why Was the Mugshots.com Owner Arrested?
California Attorney General's Office Declares Victory
What Happens To These Mug Shot Sites Now?
Law Enforcement: Public Records Requirements
How Did My Arrest Records Wind Up Online?
Threats to Your Online Reputation
Public Records and Identity Theft
Call NetReputation Today!
Request a Free Consultation
Mugshots.com Owners Arrested | On Wednesday, May 16th, 2018, California brought the hammer down on the four alleged owners of Mugshots.com. Sahar Sarid, Kishore Vidya Bhavnanie, David Usdan, and Thomas Keesee were arrested on multiple charges, including extortion, money laundering, and identity theft.
If your arrest records and mugshot were made public, you know how frustrating it can be to find negative information about you on the web. NetReputation, a leader in mugshot takedown services, can help. Read on to discover why the California Attorney General went after the owners of this mugshot website and what the arrest means for law enforcement going forward.
Request a Free Consultation
Why Was the Mugshots.com Owner Arrested?
Mugshots.com owners allegedly published mugshots and arrest information. Then, they forced individuals to pay to take those mugshots down.
Failure to comply would result in their mugshots showing up online forever. In other words, the site and its owners were alleged to be running a pay for removal scheme, violating a number of California state and federal laws in the process.
Yes, all arrest information is public knowledge. Mug shot websites do have the right to publish this content.
But, these guys got greedy. Their goal was to profit off someone else's humiliation. In fact, their entire operation was permeated with fraud.
Mugshots.com violated many California laws, as well as those in many other states. Money laundering and identity theft are serious crimes; the California Attorney General is serious about bringing perpetrators to justice.
And if the case brought against the alleged owners is successful, they will receive hefty fines and/or prison time.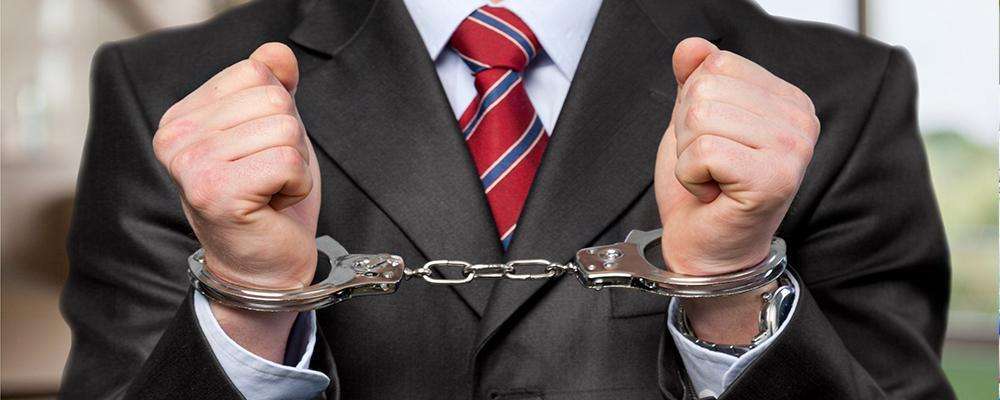 California Attorney General's Office Declares Victory
The Attorney General of the state of California arrested the alleged owners — Thomas Keesee, David Usdan, Sahar Sarid, and Kishore Bhavnanie — of Mugshots.com on several charges, including:
Money laundering
Cyber exploitation
Identity theft
Extortion
Operating a pay for removal scheme
Victims of the illegal practices had their mugshots and arrest data scraped from publicly-available sites, including websites of California sheriff's office and police departments throughout the state. Law enforcement agencies typically make booking photos and jail records available online, usually through some type of public records law that requires this information to be available to the general public.
By arresting the owners of the site, the California Attorney General's Office has made steps to help those affected get closure. Attorney General Becerra stated that the site and its owners made in excess of $64,000 in fraudulent removal fees over the three years preceding the arrest. Investigators in other states and on the federal level indicate that the site collected more that $2 million in fees from victims of the scheme in the same period. In all, over 5700 individuals fell victim to the scheme. As the owners face charges on the state level, it is unclear whether they will also be subjected to federal charges, including wire fraud, money laundering, and identity theft.
What Happens To These Mug Shot Sites Now?
Under the Freedom of Information Act, database websites are free to post booking info, including mugshots.
In that case, all you need to remove those images is to hire a mugshot removal specialist or attorney. That is, if the sites posting booking photos or other personal information obey current internet privacy laws. If sites do not obey the applicable laws, they are subject to criminal charges, not to mention a class action lawsuit filed by victims who have had their information leaked to the web.
NetReputation.com has the tools and technology to de-list your info from search engines. This practice is sometimes referred to as de-publishing. Often, they can remove your criminal record from the web altogether. Of course, providing legal documents may help with automatic booking photo takedown.
After this new California law went into effect, mugshot website owners no longer simply remove content from their sites. It is important to remember that these sites operate for profit, not from takedown fees but from advertising revenue due to the high traffic these sites experience. There is a financial interest on the part of the owners of mugshot sites to keep posting photos, hoping for more traffic and more money.
So, not only is it more difficult to delete that unwanted content, but your arrest details are now at the mercy of private websites!
NetReputation is the leader in mugshot removal services. We work to completely remove all traces of your mugshots online. We also delete your mugshot from search engines like Google, Yahoo, and Bing.
Law Enforcement: Public Records Requirements
In most states, public records are available online to anyone with an internet connection. These states have passed public records laws requiring the posting of a wide range of records, including:
Arrest reports
Jail records
Booking photos
Marriage license applications
Property purchases
Crime data and other information that may be of public interest
Florida has an open records law that is very broad. The Florida Department of State requires all agencies that collect public records to share the information with the public under a program known as the Sunshine Law. Many other states have mirrored this law, resulting in millions of records becoming available.
When a person conducts an online search, such as for an informal or formal background check, public records often appear in search results. Imagine if your booking photos and arrest details were easy to access on Google — what could that mean for your reputation and business interests? Can you afford to have this type of negative information available to any person who runs an online search?
How Did My Arrest Records Wind Up Online?
In the above section, we discussed the laws that police agencies and sheriff's office personnel must follow when posting arrest details and booking photos. Sites operated by these agencies host the images of current and previous arrests as well as jail records.
Once images and arrest details are on these site, third-party sites use automated systems to "scrape" this information, then repost it on their own sites. In most cases, mugshot websites and data broker sites will have a searchable feature, allowing visitors to accurately find your arrest pictures and other embarrassing information. A single website may have hundreds of thousands of images to access, potentially exposing your booking information to people around the world.
Remember that these sites operate on someone else's humiliation, and most are seeking ad revenue from all the internet traffic arriving to the sites. Getting your mugshot removed from one of these sites can be a daunting and time-consuming process. If a mug shot website attempts to charge removal fees, they may be breaking the law. An attorney experienced in takedown requests may be required to get your photos taken down.
Threats to Your Online Reputation
If you've ever been arrested, you know how embarrassing that can be. Imagine having your mugshot pasted all over the web, with website after website hosting the images and information about your arrest.
Now, imagine you are applying for a job, trying to secure a home loan, or applying to school. What might happen if your mug shot was found by someone with the keys to your future? Whether you are applying for a job, housing, or try to get into your favorite school, your online reputation is critical.
Your online reputation is your digital footprint. It tells others who you are, what you stand for, and the factors that make you stand out. If you have a positive reputation, new opportunities are available. If your reputation is poor, you may miss out on that dream job or may be unable to get a loan to buy your first house. You may not even be able to build relationships with someone new on dating sites.
For business owners, online reputations mean more than brand visibility — they can influence customer purchasing decisions. If your reputation is great, more people are attracted to your business. If your reputation is poor or has been damaged due to negative information on the web, your business may not be able to grow. Can you afford to miss out on new customers?
Protecting your reputation is critical. NetReputation has helped thousands of people just like you have mug shots and criminal information taken down. With our help, you can build relationships, unlock new opportunities, and take charge of the information found online.
Public Records and Identity Theft
When records are posted online, either from government websites or third-party sites, the risk of identity theft grows. Identity theft is the practice of criminals gaining access to your personal information, then using it for fraudulent means. It is a form of cyber exploitation, and the information collected can be used for extortion, money laundering, applying for fraudulent loans, or falsifying tax returns.
Identity crimes costs people billions of dollars each year. As more publicly available information has become available online — including names, contact numbers, billing addresses, and credit card information — the risks have only grown. By controlling what information is available about you online, you can protect your personal privacy and ward off cyber criminals at the same time.
Mugshots can be a headache for anyone. NetReputation.com has been the industry leader for successful removal and suppression campaigns. Sign up today for your FREE REMOVAL SOLUTION.
And if we fail to remove that photo? We offer your money back on any removals that fall short. Our guarantee leads the industry; if we're not successful, you don't pay.
Call NetReputation Today!
Based in Florida, NetReputation works with people around the world to protect, manage, and restore their online reputations. Mug shots and criminal charges can haunt you for years to come unless you take action. We can help.
Remove your mugshot today. All removals are guaranteed! Call us now for a free consultation! We look forward to hearing from you soon.
Request a Free Consultation