Company With Bad Reputation? Solutions to Overcome Challenges
The Online Reputation Competition
Negative Reviews Equals Negative Reputation
Internal vs. External Effects of a Bad Business Reputation
Invest in a Crisis Reputation Management Plan
How to Fix a Bad Business Reputation
Respond to Reviews, Good or Bad
Work With Reputation Management Services
Conclusion: How Bad Reputation Affects Business in 2021
Building a Positive Reputation with NetReputation
Contact NetReputation Today
How can bad reputation affect business? It's no surprise that a bad reputation is bad for business. Statistics show that 93% of consumers read online content to help make their purchasing decisions.
Another study found that four out of five people won't conduct business with a company that has a negative public perception. Those negative reviews and negative ratings result in a negative reputation in the eyes of consumers.
Harmful online content can cause a business to lose more than 80% of its sales. Can you afford to let that happen? When we say "bad reputation affects business", the statistics above represent risks to your business.
Checking online reviews and social proof helps consumers shortcut their research and decision making with confidence. What this means is that a poor reputation will ultimately put your business in critical condition and cause your prospects to suffer in the long term.
Request a Free Consultation
Company With Bad Reputation? Solutions to Overcome Challenges
Your company's reputation is critical. Having a good reputation builds trust, allowing your company to both attract new customers and to grow. If a bad reputation exists for your company, you may be missing out on new opportunities as customers flock to your competitors.
NetReputation's team of reputation repair specialists provide a wide range of customized strategies to help you build your reputation, restore damaged reputations, and to help you create brand awareness. Our solutions produce the results you need to maintain a competitive edge against other companies in your industry niche.
The Online Reputation Competition
It's one thing for your business to have a good reputation, but how does it compare to your competitors?
If company A has an overall 4.8-star rating from 100+ reviews versus company B's 4.9-star rating but one review…guess which option most people will choose. 
There's no question that company A has taken more initiative to handle its online reputation than company B. 
Understand that having a good reputation isn't good enough; companies are always competing for their target consumers.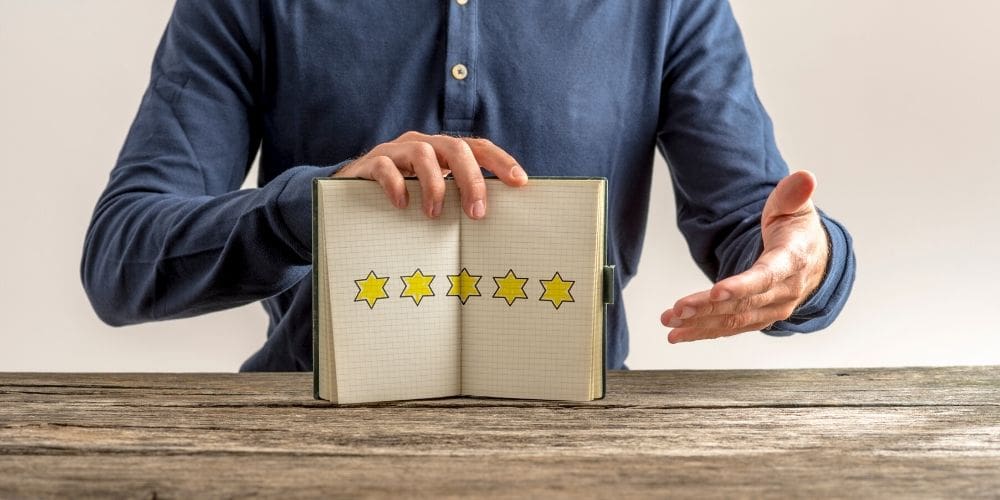 Negative Reviews Equals Negative Reputation
Consumer reviews have dominated in the digital space over the past decade. Most customers will read and evaluate online reviews before making purchasing decisions, and the quality of online reviews and ratings makes an important difference on the purchasing journey.
Happy customers are far more likely to leave positive reviews, while those who had bad experiences tend to leave negative feedback. According to the American Customer Satisfaction Index, an industry average rating of 3.5 stars or higher helps a business stand out in that company's market. Lower ratings can erode consumer trust, potentially causing customers to re evaluate their decisions to frequent that business.
What do negative reviews mean for your reputation? Bad reputations are partially caused by the lowest customer satisfaction scores. When negative ratings are part of your company's online presence, people's imaginations run wild. These ratings are often caused by poor service, a negative experience, or a lack of trust on the part of consumers.
The simple fact is this: Customers discovering poor ratings in search results are far more likely to turn to your competitor for their needs.
Internal vs. External Effects of a Bad Business Reputation
Yes, reviews are essential and are a significant factor in a customer's decision-making process, but note that external elements aren't the only thing a business has to worry about. Internal factors can also lead to significant damage to poor reputations. These internal effects have only grown as a threat, especially in the growing politicization of media.
For example, the Los Angeles Clippers owner, Donald T. Sterling, was banned from the National Basketball Association (NBA) after private recordings of him making racist comments were leaked to the public. Nationally televised games of the sports franchise were in jeopardy in the wake of the public relations disaster.
Another example involves a data breach of one of the largest financial firms on the planet. Wells Fargo ranks as one of the biggest. The data breach resulted in over a million customers having their financial details exposed to cyber criminals. Bank employees were duped by criminals through a complex "phishing" attack; media outlets like the Fox News channel reported the crime and stock prices in the company plummeted.
A third incident affected the financial world when employees at one of the largest consumer banking companies in the United States committed a widespread fraud campaign. Bank employees created millions of fake accounts, ultimately resulting in both the loss of millions in revenue and serious damage to the company's reputation.
These incidents brought a bad light to the organizations involved, and as a result, their brands and businesses suffered immensely. Because employees are chosen representatives, anything problematic they do outside of work can also bring negative attention.
Unflattering news in local media or on the national stage can result in the erosion of trust between you and your customers. This news could include:
Allegations of sexual harassment or sexual misconduct by employees or executives.
Facing multiple lawsuits at once.
Financial mismanagement on the part of executives.
Insider trading allegations.
Even if it is not business-related, bad news means bad business, and management will take appropriate measures to minimize the damage. Damage control is an essential part of the modern business landscape, especially when any company scandal can quickly derail you on your path to success.
4. Negative Content Removal
If we detect websites that are spreading false or misleading information about your brand, we'll take immediate action.
First, we'll work to determine if the information is slanderous, defamatory or liable. If this is the case, most major search engines, including Google, Yahoo, and Bing, will terminate the posting due to their strict privacy policies.
Or, if the issue is one of data duplication, we'll help you protect yourself by filing a DCMA Takedown Notice or claiming the copyrights to your information.
Keep in mind that while it's possible to remove most content that's negative, harmful or simply untrue, this isn't the case everywhere. Review sites, including Yelp, are the one exception.
As these sites encourage users to post their honest feedback about interactions with your brand, there isn't an option to remove any dialogue surrounding yours. If an online reputation management company offers to help scrub Yelp clean of any negative press, don't believe the hype.
Invest in a Crisis Reputation Management Plan
How you spend your money says a lot about who you are and, most importantly – what you are willing to support financially. Good businesses attract the right consumers. The best companies also attract better employees, or those who are invested in seeing your company succeed.
Like you and me, everyone enjoys leaving the store feeling confident and satisfied with their purchasing decisions. 
For the most part, people will not be open to spending their money on a company with a tarnished reputation.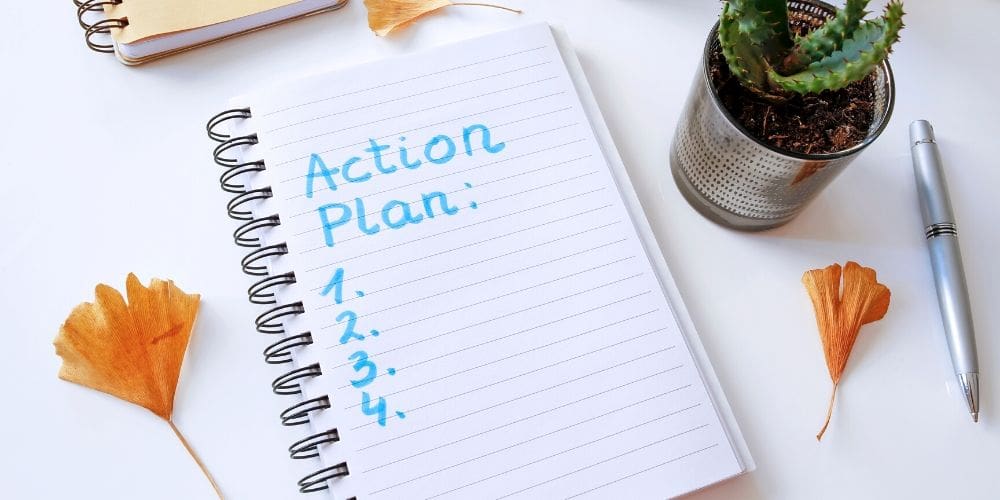 How to Fix a Bad Business Reputation
When everyone is connected now more than ever, companies must prioritize customer satisfaction and have experts managing their online presence.
Think of online reputation management as a shield, and it minimizes the damage of harmful content you might face in the future. Reputation managers are an accountability partner, allowing you to focus on what you do best: delivering superior products and services.
Stop waiting and take back control of your business reputation now!
Request a Free Consultation
Attack the problem at its core! Most costumers voice their complaints online as a last resort.
Train employees on handling customer complaints by taking ownership of the issue and offering solutions to ease them.
Taking charge of their issues suppresses their anger and prevent them from making unwanted actions.
Respond to Reviews, Good or Bad
Numerous studies have shown that companies committed to responding to reviews or customer comments stand a better chance of protecting their reputations.
No matter how positive or negative the review is, developing a coherent response strategy can help you both maintain trust and to rebuild trust with your patrons.
Responding to negative reviews serves as a form of public apology. Companies taking responsibility for their faults have the ability to reverse negative consumer sentiments. Offer to make things right or to provide a discount code for the person's next visit. Be honest, open, and professional in your responses. By approaching negative reviews as a learning tool, companies can improve their business model, helping to ensure the best delivery of products and services in their industry.
The Power of Social Media
Business social media accounts are essential now more than ever! According to Forbes, in 2019, 79% of the United States' population had an active social media account.
Establish various social channels to promote your business and post engaging content that your followers will love! Positive news can help build or rebuild trust, helping you to attract new customers to your location.
Social media helps businesses build and strengthen their relationship with their customers. Activity on social channels can be a public relations "quick fix" to improve brand awareness and trust.
Don't be shy! Ask your loyal customers to write an honest review to combat negative ones.
Satisfied customers are more than happy to take a few minutes of their time to support a business they enjoyed.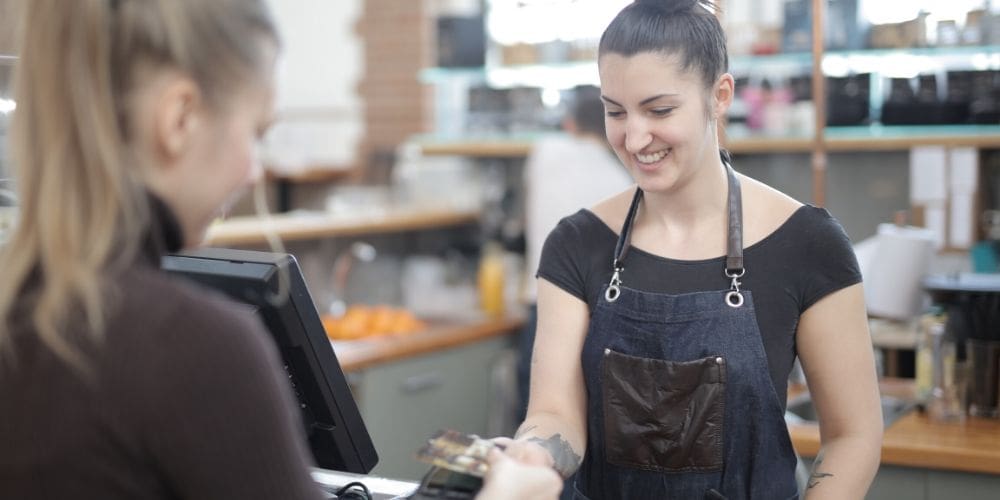 Promote yourself! Write positive content about your company and have it officially published with an appropriate publicist. 
Whether you are launching a new service or hosting a charity event, let the public know! 
Work With Reputation Management Services
Don't have the knowledge or human resources to handle your harmful online content? Do you know what to do if someone posts defamatory statements about your business? What if negative news has tarnished your reputation?
Choose a trusted online reputation repair company with the resources and expertise to handle all your reputation needs. NetReputation has helped thousands of clients take charge of their digital footprints by removing negative information, taking down harmful or false reviews, and developing positive content. With our help, you can restore the reputation that means so much to you in the business world.
Conclusion: How Bad Reputation Affects Business in 2021
Great businesses never underestimate the power of online reputation and what it can do. With millions online, let them see your business in the light you want them to.
Take control of your reputation in the digital environment and let it work for you rather than against you. You built your business from the ground up, don't let anyone else tear it down.
Building a Positive Reputation with NetReputation
Marketing your business takes a lot of time and is no easy task. Work with a team of online reputation management experts that are dedicated to your success. We are committed to grow and create your online reputation.
Our goal is to provide world-class online reputation management services to our clients by utilizing the latest technology and processes. We work to restore, improve, or create an online presence for businesses and individuals through various methods.
Contact NetReputation Today
NetReputation is the leader in online reputation management services. We have helped thousands of people build brand value by providing a wide range of reputation repair services. If negative news is standing in the way of your success, we can help.
Call NetReputation today at (844) 917-0925 or fill out the form below to begin a free consultation with our reputation specialists.
Request a Free Consultation