Why are Google Reviews so Important?
Optimizing the Google Business Listing
Standing Out in Google Search Results: The Local Pack
Earning More Google Reviews
Managing Your Google Reviews in the Local Business Dashboard
What if I Get a False or Defamatory Google Review?
NetReputation: Google Business Review Experts
Contact NetReputation Today
Local business owners gain valuable advantages when they use Google My Business (GMB).
NetReputation, the leading provider of customized GMB services, knows that Google reviews are a critical component of your online visibility. Learn all about Google My Business review management, including how to encourage customers to write reviews, and how these reviews can help you stand out against the competition. Our easy to follow guide allows you to supercharge your online presence, get more Google reviews, and drive real business growth.
Google My Business (GMB) is a free service available to local business owners. With a Google account and a few steps, business owners can claim a listing on the platform, helping them to stand out in local search.
GMB listings provide search users with an array of business information in search results, including:
Business name
The business profile
Name, address, and phone numbers (NAP) of the business
Service offerings
Business hours of operation
Consumer reviews
This information is critical in helping people in your local area find your business. It has been shown that business owners who claim a GMB business profile gain significant advantages, helping them to increase revenue and to attract new customers.
Request a Free Consultation
Why are Google Reviews so Important?
In today's connected digital environment, consumers increasingly turn to the web to learn about local businesses in their areas. Once they identify local businesses, they typically read customer reviews before making purchasing decisions.
These reviews have a profound effect on consumer behavior. In fact, online reviews are as important to consumers than personal recommendations from friends and family members. Consumers trust online reviews — these business reviews signal the attributes that make a local business desirable. More and more customers read reviews before taking the next step in the purchasing journey. When customers leave reviews, they are extending your online marketing efforts by sharing their experiences with others in your market.
If you are a business owner, you know that your online reputation is tied directly to the quality and quantity of reviews. Positive reviews encourage others to visit your establishment and have been shown to boost revenue streams. Every positive review can result in 5-7% more sales, according to studies. Negative reviews, on the other hand, can stand in the way of your success. A single negative review on Google or on third-party review sites can not only damage your reputation, but may keep people from frequenting your business altogether. In simple terms, Google reviews can make or break your operation.
90% of consumers read business reviews before visiting a business.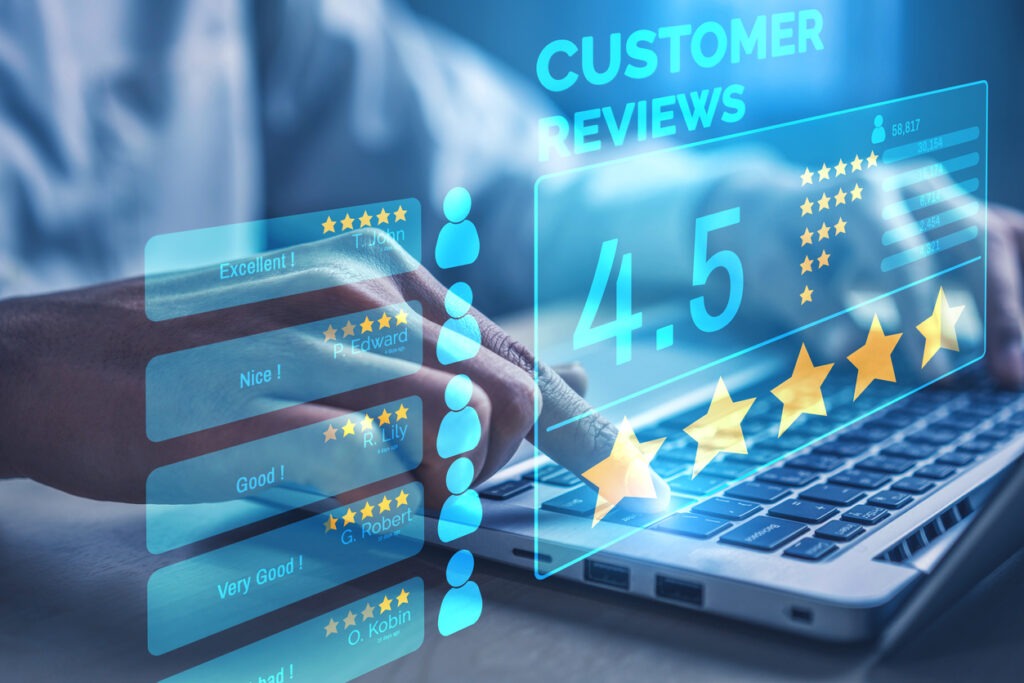 Optimizing the Google Business Listing
To get the most out of the GMB platform, business owners must optimize their listings in the Google business dashboard. The business dashboard provides a range of tools and tips for sharing your business information with others. This optimization improves local SEO as well as helping your company appear on Google Maps.
NetReputation's team of Google My Business optimization experts are skilled at creating business listings with local SEO in mind. Optimization of your Google My Business listing can include:
Claiming the free GMB listing for your business by creating or managing your business account.
Filling out the fields in the business listing, including business name, type of business, and details about your company's history.
Identifying critical business information to assist customers in contacting you. This NAP (Name, Address, Phone Number) is optimized by matching it with the information available on your website and social media profiles. Your
Adding details about the products and/or services your company provides.
Selecting appropriate categories for your local business.
Enabling Google customer reviews to encourage engagement with existing and new customers.
Once the GMB business profile is completed and optimized, your company can stand out in local search. The benefit of this is that it makes it much easier for customers to find you and directs increased search traffic to your business website.
Search engine optimization (SEO) is an integral part of the modern digital marketing strategy. SEO is the practice of using on- and off-page factors to improve visibility in search results, helping customers to find information about you or your business quickly. Local SEO focuses on optimizing your web presence for local users, such as those who are searching for a Google Maps listing, Google Places, or local company listings.
Google reviews are part of local SEO, signaling to Google's search algorithm that your company is a trustworthy resource in your community. Every Google review is another chance to improve your rankings in online search. Here, a Google listing that includes more reviews can stand out in local search, especially in Google Maps, driving more customers to your door.
Standing Out in Google Search Results: The Local Pack
When business owners use NetReputation's Google My Business optimization services, we take the effort out of managing Google and its dashboard tools. This service improves your online visibility, giving you the ability to stand out in Google search results.
When the GMB business listing is optimized and launched, your business has a great chance of appearing in Google's Local Pack. Sometimes referred to as the "3-Pack", this is a set of search results drawn from the Google My Business directory. These business listings appear at the top of a given search results page. The Local Pack includes a map of the local area and a link to a tool called "More Places".
Ranking factors for the 3 Pack include:
Relevance of a given business to a user search query
Physical distance of the business from the person searching for information
Prominence of the business, including the number of mentions in Google reviews and on third-party review sites
Listings in local business directories
Links to the company's website or other web properties
If you are a small business owner, you can't afford to skip out on the power of GMB and local optimization. NetReputation can provide you with a competitive advantage, helping you to stand out in your market space with a robust online presence.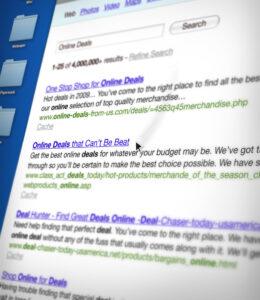 Earning More Google Reviews
Today, most small business owners know that business reviews are an essential part of the modern marketplace. Customers can even post reviews from a mobile device; this instant posting of business reviews is efficient and effective. How can business owners get more Google reviews? In years past, a company could offer an incentive to customers for leaving more reviews, such as providing a discount coupon or code. These practices are normally frowned upon today, but there are still ways to encourage customers to write business reviews that ultimately benefit you.
The first — and best — way to encourage positive reviews is by delivering excellent service. Every Google review left by a satisfied customer pays big dividends. Focus on service delivery, then watch as the favorable reviews pour in.
Next, it is easy to ask your customers to post a review. This review request method is direct and can be done in person or over the phone – simply request reviews whenever you are in contact with your customers. Remember that business reviews improve customer acquisition, so this technique can encourage customers to add to your collection of existing reviews.
One other effective method to get more Google reviews is to create a review link directly on your company website to a review page or to your Google My Business profile. You can even get creative with a customized link or icon that directs site visitors to your Google reviews. A direct link saves time and effort, taking visitors right to the reviews section of your online profile. More Google reviews means more business and more revenue.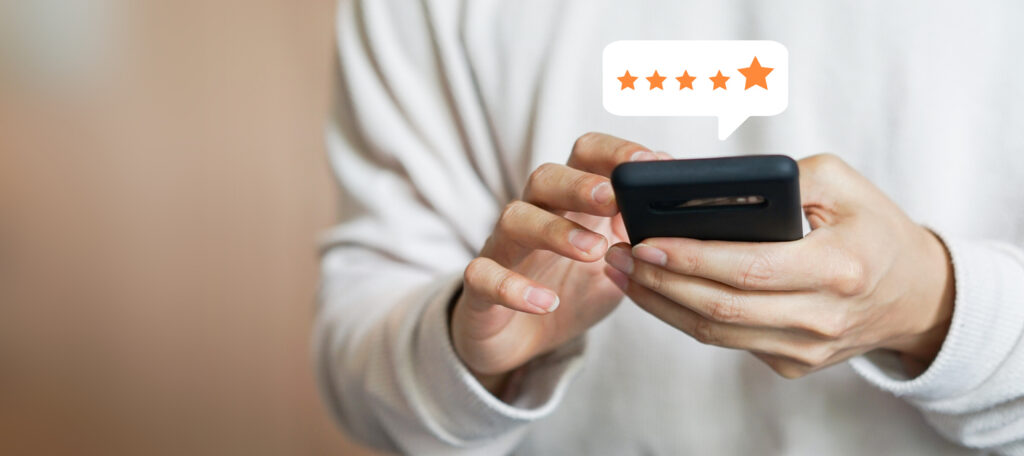 Managing Your Google Reviews in the Local Business Dashboard
Google reviews are valuable for business owners. And, these reviews are available 24 hours a day from anywhere in the world. Mobile users can post reviews based on their experiences using the Google mobile app, while desktop users also have access to the review page for any given business with a Google My Business listing.
Getting more reviews is only one part of the equation. How you manage existing reviews is another. It is all but inevitable that you will earn a bad review, no matter how hard to try to satisfy every customer. How you respond to that bad review can actually attract customers and even encourage those customers to share their own experiences with your business online.
Every review, both positive and negative, is a learning experience. These online reviews help you to understand what you're doing right or areas you need to improve. Taking negative reviews and turning them into positive experiences can be done by:
Owning up to your mistakes.
Responding quickly to any negative Google review.
Offering to make a situation right whenever someone posts an unfavorable review.
Thanking customers for taking the time to post reviews.
When you take the time to respond to any review, you signal to your potential customers that you value them. By applying the tips above, you can get more Google reviews that help others make critical purchasing decisions.
What if I Get a False or Defamatory Google Review?
Google My Business profiles can be a challenge, particularly when anyone can come onto the platform and post a review without verification. There are few controls to protect business owners, so when someone wants to start trouble, he or she can easily create a negative review based on false or defamatory information.
Thankfully, the Google My Business platform allows company owners to flag these false reviews for removal. In the review process, Google business owners make their claim. Google then verifies the business name and business account by sending a verification code to the contact information listed in the Google My Business profile. This verification process ensures that you are the owner of the profile. Finally, defamatory posts in the review section are removed.
NetReputation: Google Business Review Experts
For years, NetReputation has helped clients take control over their online reputations. Our innovative online reputation management services have been used by thousands of people, including business owners of every size and across industries. Now, with our Google My Business optimization services, we're helping business owners supercharge their online visibility.
From creating Google My Business profiles to adding business posts, managing your Google review selection, optimizing visibility in google Maps, and more, our team of experts has the tools and the technology to improve your business prospects. Google My Business is a vital aspect of your digital presence, giving customers the ability to find you quickly and accurately. When you add Google review features to your Google My Business profile, our team can assist you; get more Google reviews in just a few days or weeks!
Contact NetReputation Today
Google My Business is a valuable tool in digital marketing — and we can give you the visibility you need to grow. If you have struggled with Google My Business and how it can help your business, call NetReputation at (844) 917-0925 or click on our contact form to get in touch with one of our representatives for a free consultation. We'll walk you through our process, giving you the ability to improve your visibility in Google Maps and across the web.
Request a Free Consultation