What Is Online Reputation Management (ORM) and Why Do I Need It?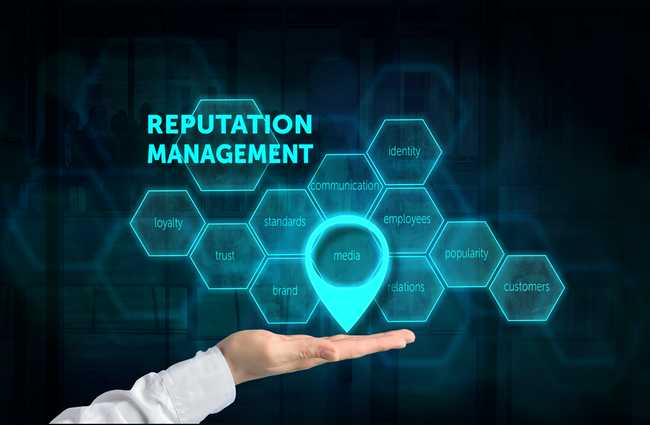 Written by: Adam
September 16th, 2019
Request a Free Consultation
What is Online Reputation Management?
Why is it so crucial for both businesses and their owners?
Example: The Dismal Online Lives of Car Rental Agencies
Who Can Impact Your Online Reputation?
ORM by the Numbers: Why It Matters for You and Those Who Google You Request a Free Consultation
A Guide to the Principles of ORM
Post Like It Will End Up in a Museum
Don't Delete Negative Comments/Statements
Don't Engage with the Haters
Gather Insights from Customers
Build Relationships with Others
Don't Click on Negative Sites or Posts
Request a Free Consultation
What is online reputation management?
The number one rule among celebrities of any stature is never to Google yourself. While it may keep famous actors sane in the face of the rumor mill, the principle applies to stars and celebrities alone – because their publicists do the Googling for them.
Businesses – and their leaders – need to look themselves up. In fact, we are willing to go as far as to say you can't afford not to Google your business.
Whether big or small, there's an online conversation happening about your business. And if you don't look it up, you can't participate in it, and you make yourself vulnerable to it.
Online reputation management (ORM) is a tool you can use to help drive the conversation and keep you in control of it.
What is ORM, and why do you need it? Keep reading for the basic principles of ORM.
Request a Free Consultation
What is Online Reputation Management?
What is online reputation management? Simply put, online reputation management (ORM) is an organizational tool used to create strategies that shift and direct the public's perception of you or your business.
It's a complex network of strategies that include:
Public reviews
Online sentiments
News and industry articles
Anything online that mentions you or your business
ORM starts by generating an awareness of what's happening online – and it's both proactive and reactive.
It ranges from telling a guest to write a review on TripAdvisor when they leave your office as well as searching for your business on social media.
Why is it so crucial for both businesses and their owners?
It's important because you want to prioritize positivity over negativity. Ideally, you either drown out the sour sentiments or get them removed (usually only if they are false or unverified). A negative internet presence limits your growth among new customers and gives confirmation bias to existing customers who may have a poor experience.
Let's use an example of a sector that really needs ORM: the car rental industry.
Example: The Dismal Online Lives of Car Rental Agencies
Car rental companies were previously the bane of the traveler's existence but are now entering a renaissance period, according to some.
Type any car rental agency (and location) into Google, and what do you usually get?
Until recently, the answer was a long list of review sites featuring one or two-star reviews. You also saw a long list of complaints that went unaddressed. There are a lot of them, and they range from personal grievances to allegations of outright fraud and theft from employees.
How do you feel reading all those reviews? All of a sudden, you're very wary of that franchise.
Even if you rent from Hertz at Chicago O'Hare regularly and you have had nothing but stellar service, the list of 500 unhappy reviews still worries you. The last thing you need is to waste time on the phone with a branch sorting out an avoidable issue. All of a sudden, you're using a flashlight to take a million pictures of your car. You're even rolling underneath it to check of damage in areas the agency won't even charge for – just in case someone takes liberties.
Now, remember that feeling and apply it to your business or personal brand. Those criticisms – even if they're unfounded – stick at the back of your mind and because they're unaddressed, there's not much to counterbalance them. They can even remain when you have a good experience.
Who Can Impact Your Online Reputation?
The answer is pretty much everyone, which complicates the management aspect of things.
Your leadership team, management team, employees, product, the press, customers, and competition can all lead to negative chat online.
While significant events, like disgruntled employees or unscrupulous competitors all, come to mind, even normal chatter can impact your reputation. For example, if an employee has a bad day and writes about it, it can take off and become viral. Even if the internet moves on after a day, your company is still associated with that employee's bad day.
While little things that take time to find won't necessarily impact your customer base. However, if future employees, investors, and the government see the need to research you, they can dig up these items fairly quickly. Even if they are benign, they may contradict the picture you prefer to paint your organization.
ORM by the Numbers: Why It Matters for You and Those Who Google You
Why is ORM so important for organizations and individuals?
Because negativity causes people to pause. Customers overwhelmingly (88 percent) look up products and brands online before deciding to become a patron. This includes both digital and brick-and-mortar businesses. If they see something negative, 86 percent will hesitate.
Let's return to the car rental example. If you are deciding between two rental agencies and one of them has nothing but 1-star reviews on Google, and the other has an average 3.6 rating, what one will you choose? Probably the second agency – even if it's more expensive.
You might think, "Our customers are savvy. They know the danger of online reviews." Maybe. Ninety percent of people read reviews before patronizing a business. And it takes an average of seven reviews to earn their trust. Around half of all customers require a four-star review before parting with their money.
The bottom line: you can't afford to know what's out there.
Request a Free Consultation
A Guide to the Principles of ORM
How do you stay in control of the conversation? You don't – at least not entirely.
ORM is a delicate balance between actively driving the conversation while also allowing positivity to happen organically.
What are people saying about you on their own? Where do you pop up in the press, on social media, and on review sites?
There are a considerable number of tools at your disposal that provide aggregated data on your online presence and help you maintain it.
Use Social Media Actively
Using Twitter and other forms of social media is like shouting into the void, but sometimes the void reaches out and hugs you.
Be the hug by using social media actively.
You already post regularly and even drop a few comments when they show up on your feed. However, there's a benefit to searching your name, your business name or product, and related keywords (especially competitors' keywords). A quick search lets you in on a conversation you were indirectly invited to and gives you a chance to surprise a customer.
It's a great way to find people who have criticism or praise, but who couldn't be bothered to tag you.
Be sure to measure your responses to your keyword searches. You want to surprise and delight – not be a bedbug and a victim of the Streisand effect.
Post Like It Will End Up in a Museum
The golden rule of the internet is to think before you post – even if your customers don't. It's essential not to fan the flames of conflict and cause it to transform from a small campfire into a forest fire.
For example, when you address negative experiences, do so from a perspective that prioritizes turning them into a positive.
And if you are working with sensitive material or you want to have a conversation, move it to the DMs – with the original poster's permission.
But remember: DMs may be away from prying eyes at first, but they can be shared later.
Don't Delete Negative Comments/Statements
People have opinions. They share them on the internet. There's nothing you can do about it, and you need to learn to take the rough with the smooth. As your mother always told you: your reaction to negativity says more about you than it does about them.
The worst thing you can do with a negative review is to delete it, particularly if it expresses valid criticism or opinions of your business. And if you think people don't notice if you remove negative reviews or comments, think again. Deleting comments is somehow one of the worst things you can be accused of doing online.
The only time you should delete negative reviews is if they fall under the purview of libel laws. You can delete things if they are:
Defamatory
Factually false
An attempt to purposefully damage your reputation
However, you need to be proactive to remove these reviews sharply. Be sure to provide evidence of your claim, too, to keep the process transparent for yourself, the host, and the poster.
Don't Engage with the Haters
It takes about two minutes on the internet to realize that there are a minority of people who will be harmful for the sake of negativity. Sometimes, these are just people who are having a bad day.
Other times, however, they are trolls. And another golden rule of the internet is: don't feed the trolls.
If a post or review looks like bait, then it probably is. Don't take it.
The same is true if you encounter a disgruntled employee. You gain nothing from fighting fire with fire.
Gather Insights from Customers
ORM isn't just about putting out fires. You can glean a considerable amount of data from watching what others say about you online, particularly when they think you aren't watching.
Some of your most pressing UX problems can be solved through social listening and professional reviews from citizen experts.
Build Relationships with Others
Relationship building online will not only mitigate any unavoidable PR mishaps but also open up a whole new world for you.
Working with publishers, bloggers, and industry experts and interacting online gives them a positive impression of your brand. It also opens up both manufactured and organic PR opportunities for you both presently and down the road.
What is online reputation management? At its core, ORM is ultimately about cultivating the relationships you need to thrive, ensuring you're creating the visibility, authority, and reach to manage crises, build trust and speak to those that matter most.
A recent trend sees e-commerce sites, in particular, buying reviews on merchant or review sites or even buying false reviews from affiliate sites.
It's better to have a single page of authentic reviews than thirty pages of fake ones.
First, your most valuable customers (your target demographic) will see straight through those reviews. Helpful reviews are specific and answer questions. Fake reviews tend to be overwhelmingly positive, vague, and many in number.
Should someone discover that you purchased or created fake reviews, then no one will trust your digital authority again.
The same is true of followers, like, and more. Not only is it possible to see who buys followers, but it calls into question your other business decisions.
Don't Click on Negative Sites or Posts
Have you experienced a spate of negative press? Maybe you have a site dedicated to taking you down? Congratulations! If you're important enough to have hate sites, then you've made it.
Here's the tricky part about online reputation management. You need to avoid clicking the links – and tactfully tell others not to visit them either.
When these posts or sites get more clicks, Google understands that more people want to see them when using your search term. Because Google doesn't distinguish between positive and negative pages, you could end up committing an errorl and directing even more traffic there.
If you had time to hang out on Twitter or Yelp all day, then you should be worried about the state of your business. So how do you find time for ORM when the internet never sleeps?
Most businesses (and individuals) turn to professionals to help fix their search results.
At NetReputation, we do just that. Our business reputation management services include suppressing slander and defamation as well as improving search results and protecting your brand from the jealous and the pretenders.
Click here to get your free digital reputation analysis and earn your customers' trust.
Request a Free Consultation